Are you an aspiring online entrepreneur looking to dip your toes into the vast ocean of e-commerce? Or perhaps you're a seasoned business owner seeking a fresh perspective on your online store strategy. Either way, you're in for a treat! In this blog post, we're taking a deep dive into the world of osCommerce, a dynamic open-source e-commerce platform that has been making waves in the digital commerce landscape.
Unveiling osCommerce: A Glimpse into E-Commerce Excellence
Have you ever wondered how online stores seamlessly manage their product listings, transactions, and customer interactions? Look no further than osCommerce. As a user-friendly and robust e-commerce solution, osCommerce is designed to cater to businesses of all sizes, offering a solid foundation for creating and managing online stores.
Customization: Tailoring Your Brand's Online Identity
Your brand is unique, and your online store should reflect that uniqueness. osCommerce offers a modular architecture that empowers you to customize your store's appearance and functionality. With a wide array of templates and add-ons, you can transform your store into a digital showcase that aligns perfectly with your brand identity.
Effortless Management: Navigating the E-Commerce Landscape
Running an online store doesn't have to be a headache. osCommerce simplifies store management through its user-friendly interface. From adding new products and updating inventory to tracking orders and managing customer interactions, osCommerce puts the power of e-commerce management at your fingertips.
Security: Building Trust in the Digital Realm
Security is paramount in e-commerce. osCommerce prioritizes secure transactions and data protection, ensuring that both you and your customers can shop with confidence. With support for a range of payment gateways and a commitment to regular security updates, osCommerce safeguards your business against potential threats.
Going Global: Beyond Borders with Multi-Language and Multi-Currency Support
The world is your marketplace, and osCommerce recognizes that. With its built-in multi-language and multi-currency support, you can effortlessly expand your customer base beyond geographical boundaries. This feature is a game-changer for businesses looking to tap into international markets.
Joining the Community: Learning and Growing Together
Navigating the e-commerce landscape can be a collaborative journey. osCommerce boasts a vibrant community of developers, designers, and business owners who share their expertise and insights. From troubleshooting to tutorials and beyond, this community aspect adds a valuable layer of support to your e-commerce endeavors.
In conclusion
osCommerce stands as a versatile and empowering solution for anyone with e-commerce aspirations. Whether you're just starting or looking to elevate your existing online store, osCommerce offers a plethora of features designed to make your e-commerce journey a successful one. Don't miss the opportunity to explore osCommerce's capabilities and bring your e-commerce dreams to life.
Ready to embark on your e-commerce adventure with osCommerce?
Remember, the digital realm is waiting for your unique brand to shine. With osCommerce by your side, the possibilities are endless. 🌐🛍️🚀If you have any questions or concerns, please contact Airo Global Software through the email given below.
E-mail id: [email protected]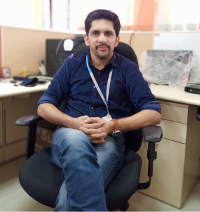 Author - Johnson Augustine
Chief Technical Director and Programmer
Founder: Airo Global Software Inc
LinkedIn Profile: www.linkedin.com/in/johnsontaugustine/