In today's fast-paced digital landscape, your online presence is often the first point of contact between your brand and potential customers. Ensuring that this interaction is not only smooth but also memorable is paramount for success. That's where Sitecore comes into play. In this blog post, we'll delve into the world of Sitecore and discover how it can revolutionize your digital experiences.
Why Sitecore?
Before we dive into the specifics, let's understand why Sitecore has gained such prominence. It's not just a Content Management System (CMS); it's a comprehensive Digital Experience Platform (DXP). Here are some reasons why businesses worldwide are turning to Sitecore:
1. Personalization at Scale:
Sitecore's robust personalization capabilities allow you to create tailored content for different audience segments, ensuring that each visitor sees what's most relevant to them.
2. Data-Driven Insights:
The platform's analytics and reporting tools provide invaluable insights into user behavior, helping you make informed decisions to improve your digital strategy continually.
3. Multi-Channel Engagement:
Sitecore enables consistent experiences across various digital touchpoints, from websites to mobile apps, email campaigns, and more.
4. Marketing Automation:
Automate repetitive marketing tasks and engage with your audience at the right time with the right message, enhancing efficiency and effectiveness.
5. Content Reuse:
Sitecore's headless CMS capabilities allow you to create content once and deliver it seamlessly across multiple channels and devices.
Sitecore's Core Features
Let's break down some of the core features that make Sitecore a powerhouse for digital experiences:
1. Content Management:
Sitecore's user-friendly interface empowers your content team to create, edit, and publish content effortlessly. Its version control and approval workflows ensure content quality.
2. Personalization:
Tailor content based on user behavior, demographics, and preferences, resulting in higher engagement and conversion rates.
3. Marketing Automation:
Create and manage marketing campaigns with ease, optimizing customer journeys and automating repetitive tasks.
4. Analytics and Reporting:
Sitecore's analytics tools provide real-time data, enabling you to measure the impact of your content and marketing efforts accurately.
5. Multilingual and Multisite Support:
Ideal for global organizations, Sitecore simplifies content management and localization across multiple regions and brands.
6. Integration and Extensibility: Sitecore's open architecture allows for seamless integration with third-party systems and the development of custom features.
Conclusion
Sitecore is not just a platform; it's a partner in crafting memorable digital experiences for your audience. Whether you're a marketer aiming to increase conversion rates or a developer seeking flexibility and scalability, Sitecore's robust features have got you covered.
In this competitive digital age, staying ahead of the curve is vital. Sitecore equips you with the tools and insights you need to do just that. So, take the plunge, explore Sitecore, and elevate your digital game to new heights. Your audience will thank you for it.If you have any questions or concerns, please contact Airo Global Software through the email given below.
E-mail id: [email protected]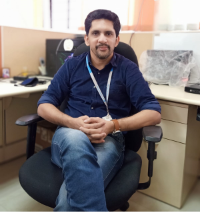 Author - Johnson Augustine
Chief Technical Director and Programmer
Founder: Airo Global Software Inc
LinkedIn Profile: www.linkedin.com/in/johnsontaugustine/