Introduction:
Effective bookkeeping is the backbone of every successful business. Keeping track of financial transactions, managing expenses, and generating accurate reports can be time-consuming and overwhelming without the right tools. Fortunately, QuickBooks, a leading accounting software, offers a seamless solution for small and medium-sized businesses. In this blog post, we'll explore the benefits of using QuickBooks for your bookkeeping needs and how it can help streamline your financial management process.
1. The Power of QuickBooks: Why Choose It for Your Bookkeeping
QuickBooks has earned its reputation as a powerful and user-friendly accounting software. Its intuitive interface and versatile features make it an ideal choice for businesses of all types. By opting for QuickBooks, you can save valuable time, reduce human errors, and gain better control over your finances. The software's cloud-based capabilities also enable you to access your financial data anytime, anywhere, adding convenience to your bookkeeping process.
2. Getting Started: Set Up Your QuickBooks Company Profile
The first step to harnessing the full potential of QuickBooks is to set up your company profile. With easy-to-follow prompts, you can enter your business's information, such as company name, address, and contact details. By customizing your settings based on your industry and preferences, QuickBooks tailors its functionalities to align perfectly with your business needs.
3. Simplifying Your Chart of Accounts
The chart of accounts acts as a roadmap for organizing your financial data. QuickBooks offers a default chart, but customizing it is crucial for precision. You can create specific accounts for income, expenses, assets, and liabilities, ensuring that your financial reports are accurate and catered to your unique business requirements.
4. Seamlessly Manage Bank Accounts
Connecting your bank accounts to QuickBooks is a game-changer for efficient bookkeeping. Once linked, your transactions are automatically imported, reducing manual data entry and eliminating potential errors. You can also categorize and reconcile transactions with ease, providing a real-time view of your cash flow.
5. Record Sales and Income with Ease
Tracking sales and income is vital for understanding your business's financial performance. QuickBooks simplifies this process by allowing you to issue invoices or record sales receipts. By entering customer details, products sold, quantities, and prices, you maintain a clear record of all your sales transactions.
6. Effortlessly Track Expenses and Purchases
Monitoring your business expenses is crucial for budgeting and cost control. QuickBooks streamlines expense tracking by enabling you to record bills, payments, and purchases accurately. This feature ensures that you have a comprehensive overview of your spending patterns and can make informed financial decisions.
7. Bank Reconciliation Made Simple
Reconciling your bank accounts in QuickBooks is essential to avoid discrepancies and maintain financial accuracy. With step-by-step guidance, you can effortlessly match transactions in QuickBooks with those in your bank statements, giving you peace of mind that your records are up to date and precise.
8. Gain Valuable Insights with Financial Reports
QuickBooks empowers you to generate insightful financial reports effortlessly. From profit and loss statements to balance sheets and cash flow reports, you can gain a comprehensive understanding of your business's financial health. These reports help you identify strengths and weaknesses, enabling data-driven decision-making for future growth.
Conclusion:
In conclusion, QuickBooks is a game-changer for your business's bookkeeping needs. By leveraging its user-friendly interface and comprehensive features, you can simplify financial management, optimize your time, and make informed decisions. Embrace the power of QuickBooks today and embark on a journey of seamless bookkeeping, setting the stage for a successful and thriving business. Stay organized, stay in control, and watch your business flourish with QuickBooks as your reliable financial partner.If you have any questions or concerns, please contact Airo Global Software through the email given below.
E-mail id: [email protected]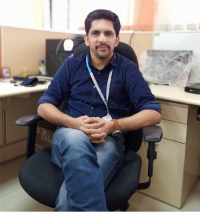 Author - Johnson Augustine
Chief Technical Director and Programmer
Founder: Airo Global Software Inc
LinkedIn Profile: www.linkedin.com/in/johnsontaugustine/