At the 2018 CRM Market Awards, Microsoft Dynamics 365 was called the winner in both the Enterprise and Small-Business CRM classes. This is for a reason, so let's look at some facts about one of the most popular systems for tracking the processes that many businesses use. Microsoft Dynamics 365, a combination of ERP and CRM applications, was introduced in 2016.
Companies typically use it to manage customer accounts, organize lead contacts, collect business opportunities, and run day-to-day operations, among other things.
Because the processes in different establishments can be as different as night and day, each CRM must be heavily customized to ensure that it covers all the required functionality.
The ten Microsoft Dynamics case studies that follow are excellent examples of how businesses benefit from using it on a daily basis.
Gaining Insights Throughout the Student Lifecycle to Motivate Action
Company: Campus Management Corporation. Industry: Computer Software for Higher Education. Improves collaboration with students and higher education institutions by utilizing Dynamics 365.
Campus Management Corporation provides a higher education platform and services to improve student engagement, transform academic delivery, and increase output. The company was named the winner of the 2018 Microsoft Global Partners of the Year Award for Education. They were looking for a solution that reflected the distinctiveness of the higher education setting. The team discovered that Microsoft was planning to create a higher education-specific extension to their Common Data Model. Campus Management was built with Microsoft technology, including Accelerator, which serves as the foundation for applications.
They were excited to be able to identify students at risk and intervene earlier, gain new insights by working with data, and collaborate with the team and other institutions on a single platform.
"The assortment of the Power platform, Dynamics 365, and the Accelerator allows Campus Management to market a next-generation set of features and functions that are highly relevant, and we believe it addresses the modern problem that institutions face today."–Mark Armstrong, Campus Management Corp.'s chief strategy officer.
Increasing Broker Productivity and CRM Adoption
Company: JLL Commercial real estate brokers use Dynamics 365 to help them work more efficiently.
JLL is a Fortune 500 firm specializing in commercial real estate and investment management. They used Microsoft Dynamics CRM and looked for new approaches and the flexibility they needed to grow. They wanted to improve system adoption among their 83,000+ employees and integrate more data into their system, and they had nearly 300 offices around the world.
"We require technology that evolves with us and allows for global customization across all business lines."–Greg Adams, JLL's Managing Director of Information Technology.
Our company integrated their Microsoft CRM into another product, which aided in CRM usage simplification.
The system enabled the quick and secure integration of real estate data, such as sales, leases, properties, and other opportunities, allowing brokers to work more efficiently.
In addition, some customization was done to meet the needs of specific locations. This increased the company's workforce adoption by approximately sixfold.
Keeping up with the rapid growth of data and going mobile
Company: Copper State Bolt & Nut Industry: Building Materials Dynamics 365 is being used to become fully mobile.
Copper State Bolt & Nut is a North American plant and distributor of fasteners and connected products. They had 37,000 different part digits, sold about 125,000 items per month, and served 6,500 customers per month, so the selling process had to be efficient. Keeping up with the company's rapid growth was difficult without a good cloud-based mobile CRM solution.
The company switched to Dynamics 365 CRM to become fully mobile and to keep up with the complexity and rapid increase in data volume.
"One of the primary benefits of moving to D 365 is that there will be no more implementations." They're costly and time-consuming. This is the last time we will have to interact with an ERP system. We'll be loyal customers for life.``–Karl Spackman, Copper State Bolt & Nut vice president of finance.
Improving Processes and KPIs Using Better Data
Company: Handicare Industry: Hospital & Health Care Dynamics 365 is used to access better data on the go and reallocate the team.
Handicare is a driving force behind mobility-related innovation. Slings, floor and ceiling lifts, bathroom safety aids, and manual transfer solutions are all available. The problem was that their combination of systems necessitated manual updates, and the front and back ends didn't communicate properly. The team desired a strong solution to meet their global business and customer needs. Microsoft Dynamics provided such a solution, which included features such as mapping and scheduling the company's personnel, tracking service agreements, and providing better data at the user's fingertips. This significantly aided in the improvement of KPIs.
"Our management and operations staff now have more accurate data, and our processes have been greatly improved."–Marcel Bloemraad, Handicare's marketing and communication manager.
Increasing Leads Using a Practical Business Tool
Company: Stiles Industry: Commercial Real Estate Development. Dynamics 365 is being used to increase lead generation.
Stiles is a full-service commercial real estate firm in the Southeast of the United States, offering development, architecture, real estate, property management, construction, tenant improvement, and financing services. The problem was that the same prospects were being processed by different divisions without their knowledge. Stiles was already using Microsoft Dynamics CRM, but he needed to add more functionalities, practical features, and a user-friendly interface.
Following the renovation, their CRM now stores client data and allows file sharing among divisions. Lead generation strategies have been refined, and dispersed teams have been linked. The system has been transformed into a useful business tool with an easy-to-use interface. As a result, employee adoption has increased.
"The new system has proven to be a valuable operational tool."–Adrienne Zalkind, Stiles' head of marketing, shares her Microsoft experience.
The Need for a Player Management System to Serve NFL Players
Company: The National Football League Players Association. Sector: Nonprofit Dynamics 365 is used to find the best opportunities for NFL players. The National Football League Players Association (NFLPA) is a non-profit organization that represents NFL players. The NFLPA protects all professional football players' rights, negotiates and monitors retirement and insurance benefits, and offers a variety of other member activities and services. The organization desired to quickly manage player data in order to find more opportunities for nearly 2,200 current and 3,200 former players. They also desired to reduce capital and maintenance costs in order to free up personnel to work on new member services.
Based on Microsoft Dynamics 365, the solution was to create a single, shared CRM for players. A few modules for sales and other business functions were included in this cloud-based system.
The NFLPA received a single set of player data as well as useful reporting tools, allowing the staff to find opportunities for players more easily and quickly. Many manual methods have been automated, giving NFLPA workers more time to be creative and create new opportunities for players.
Connecting Building Data to Employees at the Company
Company: MacDonald-Miller Facility Solutions. Industry: construction. Uses Dynamics 365 to consolidate all data in one location and accelerate decision-making. In the Pacific Northwest, MacDonald-Miller Facility Solutions is a full-service mechanical contractor.
They employ over 1,000 professionals, operate in ten locations, and work on projects ranging from lighting upgrades to office building planning. The team required a solution that would enable service technicians to understand what was going on in the building and make informed decisions.
They desired a tool that would assist them in identifying the type of problem that was being reported in the field, thereby avoiding wasted man-hours and downtime for their customers.
Microsoft Dynamics aided personnel in making sense of data by consolidating everything into a single system rather than two or three separate systems. They reduced the amount of manual labour and accelerated business decision-making. It evolved feasible to expect critical alarms and failures before clients even find out about them.
Cost-cutting and consolidation of core business processes
Company: TGI FRIDAY'S Industry: Restaurants. Dynamics 365 is being used to integrate all core business operations and reduce manual labour.
TGI FRIDAY'S is a rapidly expanding restaurant franchise in the United Kingdom. They have 80 stores and a plethora of business operations to streamline, ranging from finance and inventory management to human resources and sales. Running six different systems was inefficient, so their first goal was to integrate all core business operations and ensure that the system could support their future growth strategy. According to management, the implementation of the company's finance system went as smoothly as expected. Because the look and feel of Dynamics 365 were nearly identical to the Office 365 widely used in the company, this was a solution that staff could easily adopt.
Another advantage was provided by cloud-based tools, which allowed users to access the system whenever and wherever they wanted.
Because data could be uploaded and processed directly in Dynamics 365 CRM, the number of manual manipulations was reduced. The team is currently saving about a third of their time, and with the upcoming features, they will most likely cut it in half.
Improving the Company's Efficiency and Recruiting Capabilities
Company: Colliers International Indiana. Industry: Commercial Real Estate Employs Dynamics 365 to Attract Top Talent
Another perfect Microsoft Dynamics case study shows how a company can use CRM software to become a more appealing employer. Colliers International Indiana assists clients with the sale, purchase, and relocation of a building. They are a fast-growing company that wanted to maintain their momentum while also customizing their CRM for a specific workflow.
Moving to Microsoft Dynamics was the right decision because it allowed them to support their workflow and increase broker adoption, giving the company excellent recruiting capabilities.
Providing a More Personalized Patient Experience
Company: Providence St. Joseph Health Industry: Hospital & Health Care Uses Dynamics 365 to personalize patient experiences
Providence St. Joseph Health is a comprehensive healthcare provider with locations in California, Montana, New Mexico, Oregon, Washington, Texas, and Alaska. There is also an international line. 119,000 caregivers worked to ensure that patients received appropriate care in a timely manner and that they had a more personalized patient experience. The difficulty was that they did not know who their patients were when they contacted the company.
The Dynamics 365 platform was able to personalize the patient's journey. When a call came in, a caregiver saw a screen that displayed the patient's identity based on his or her phone number. Furthermore, careful data organization allowed for the assurance that the appropriate physicians were in place and available in a patient's location.
How We Can Help
Do you want to replicate the Microsoft Dynamics CRM success stories mentioned above? We are here to assist you!
Airo Global Software is a digital consultant with extensive CRM experience. We are experts in assisting businesses in making the best use of Microsoft Dynamics CRM. The team monitors system updates. For example, Dynamics 365 for Sales is now available, allowing you to use cutting-edge technologies with expanded functionality.
Among our services are:
Services for Microsoft Dynamics CRM consulting.
Services for CRM customization, implementation, and Microsoft Dynamics CRM integration.
Customization of Microsoft Dynamics CRM.
We understand the platform and have some fantastic Dynamics 365 cases to share with you.
E-mail id: [email protected]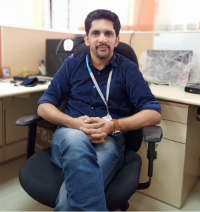 Author - Johnson Augustine
Chief Technical Director and Programmer
Founder: Airo Global Software Inc
LinkedIn Profile:www.linkedin.com/in/johnsontaugustine/