In today's rapidly evolving digital landscape, establishing an online presence has become imperative for businesses of all sizes. If you're seeking a comprehensive e-commerce platform that empowers you to create, customize, and manage your own online store, look no further than X-Cart. In this article, we'll delve into the key features and benefits of X-Cart, showcasing why it stands out as a top-notch choice for your e-commerce endeavors.
Introduction to X-Cart: Transforming E-Commerce Dreams into Reality
X-Cart is a robust and versatile e-commerce software platform designed to simplify the process of launching and managing an online store. Whether you're an emerging entrepreneur or an established enterprise, X-Cart offers an array of tools to help you turn your e-commerce dreams into reality.
Key Features and Advantages: Elevating Your E-Commerce Game
1. User-Friendly Store Setup:
X-Cart eliminates the complexities of creating an online store with its intuitive interface and customizable templates. Within a few clicks, you can have a visually appealing storefront ready to showcase your products.
2. Effortless Product Management:
Managing products becomes a breeze with X-Cart. From product listings to inventory control, you have the power to present your offerings effectively and keep track of stock levels seamlessly.
3. Smooth Shopping Experience:
The shopping cart and checkout process are pivotal aspects of any online store. X-Cart ensures a user-friendly and seamless experience for customers, enhancing conversion rates and user satisfaction.
4. Marketing Tools and SEO:
X-Cart goes beyond just setting up a store – it equips you with marketing tools to increase your store's visibility. Built-in SEO features enable better search engine rankings, driving organic traffic to your store.
5. Security and Compliance:
Security is paramount in e-commerce. X-Cart prioritizes data protection by providing SSL certificates and adhering to PCI DSS compliance standards. Customers can shop with confidence, knowing their information is secure.
6. Responsive Design:
In the age of mobile shopping, X-Cart's responsive templates ensure your store looks and functions seamlessly across various devices, catering to a diverse audience.
7. Extensions and Add-Ons:
Customization is key to standing out in the crowded e-commerce landscape. X-Cart offers a marketplace with a wide range of extensions and add-ons, allowing you to tailor your store's functionality to your unique requirements.
Conclusion: Embrace E-Commerce Excellence with X-Cart
In the ever-evolving realm of e-commerce, X-Cart emerges as a powerful solution that empowers businesses to take charge of their online presence. With features ranging from store setup and product management to marketing and security, X-Cart provides a comprehensive toolkit for success. Regardless of your business size or industry, X-Cart's user-friendly interface, customization options, and security features make it a top choice for aspiring and seasoned e-commerce entrepreneurs alike.
Whether you're setting up your first online store or looking to revamp your existing one, X-Cart holds the key to unlocking a world of e-commerce excellence. Elevate your brand, engage your customers, and drive business growth with X-Cart by your side.
Start your journey towards e-commerce success with X-Cart today!If you have any questions or concerns, please contact Airo Global Software through the email given below.
E-mail id: [email protected]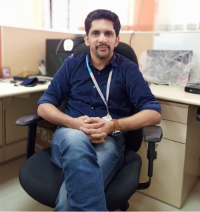 Author - Johnson Augustine
Chief Technical Director and Programmer
Founder: Airo Global Software Inc
LinkedIn Profile: www.linkedin.com/in/johnsontaugustine/